Tool Manufacturing in Texas
With 75 years of experience in the industry, Dalworth Technologies provides high-quality tool manufacturing in Texas that is tailored to meet clients' specifications. Whether they're looking for a one-cavity or a four-cavity intricate tool, we provide tooling design expertise, making the manufacturing process smooth and stress-free.
Our team designs a reliable tool before presenting it to our clients. Once our client approves the design, we build the product using the latest technology. We use the latest PC platforms and CAD/CAM software, including AutoCAD, Solid Works, and Mastercam, to deliver the highest quality tooling designs and manufacturing services. Additionally, our team provides tool repairs and has experience fixing any molding-related issues.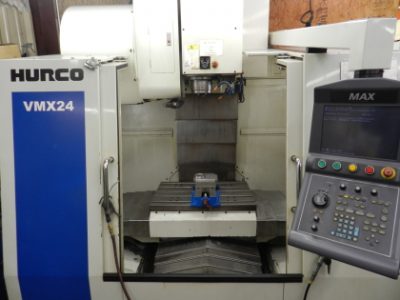 CNC & Electrode Machining
Complete your tooling project at our modern CNC (Computer Numeric Control) machining centers. Our machines are designed to provide maximum accuracy and precision, ensuring that all your tooling needs are met on time and at the highest quality. At Dalworth Technologies, we utilize a Hurco VMX24 CNC Milling machine that boasts a travel limit of y = 20 in, x = 24 in, and z = 20 in, which allows us to tackle even the most complex machining requirements. Also, we are highly skilled and knowledgeable in using a CNC milling machine. For exceptional results, our machines use 3D CAM programming from Mastercam for pre-cutting verification of tool paths and reliable repetition of multiple cavities/cores.
Sometimes tooling projects can't be completed through CNC milling, so we also have two electrode machines on-site. Our electrode machining is efficient and reliable at producing high-quality tools with corners or hard-to-mill places or designs. With our range of CNC and electrode machines, we create world-class molds that meet and exceed our clients' expectations.
Delivering 100% Production-Ready Tools
At Dalworth Technologies, we specialize in transforming our clients' ideas into top-quality tooling with our proven skills, top-notch services, and advanced sonic welding technology. Whether a client needs a new tool designed and manufactured or an existing tool repaired or modified, our toolmakers develop a production-ready product that meets their specific requirements. We're equipped to handle all possible needs, including mold repair and modification, ensuring the tools are built to exact tolerances. Before delivery, each device undergoes rigorous testing, inspection processes, and quality procedures to ensure they are up to standards.
Contact us for more information about our CNC and tool manufacturing services. We proudly serve clients throughout Texas.